HC Andersen's house
From poverty to world heritage
Hans Christian Andersen is a world-famous author, and this museum gives you an insight into his life from start to finish, as well as his writing and not least all the adventurers.
An interactive experience
HC Andersen's House is a sensory experience where, through sound, light and especially scenography, you take part in a journey through his life and authorship.

You will be given a headset when you start your tour around the museum. All around there are small sound symbols that you can approach, and here you will be told a lot of stories from HC Andersen's life.
Each and every story is supported by something visual, either in the form of videos, small exhibitions, or something you can interact with directly. It all takes place at your own pace, and you decide for yourself which and how many stories you want to hear during your visit.

The museum is, among other things, built around objects from all over the world that HC Andersen has come into contact with. These can be seen at the museum, and tell their own stories about his many journeys.

In addition, the museum aims to tell the story from the point of view of HC Andersen speaking himself, and not the museum just talking about him.
Experience HC Andersen's fairy tales
When you have heard about his life, you are taken further into a huge universe filled with many of his best-known adventures. The Pea Princess, The Little Mermaid, The Emperor's New Clothes are some of the adventures you can experience.

While you listen to the stories, you can see the great exhibits, which are recognizable to those who know the adventures beforehand, but also provide an extra experience for those who don't.

A mirror in the room gives you, among other things opportunity to be dressed in fine clothes, but if you look on the other side of the mirror, you will be able to see that these clothes are not exists.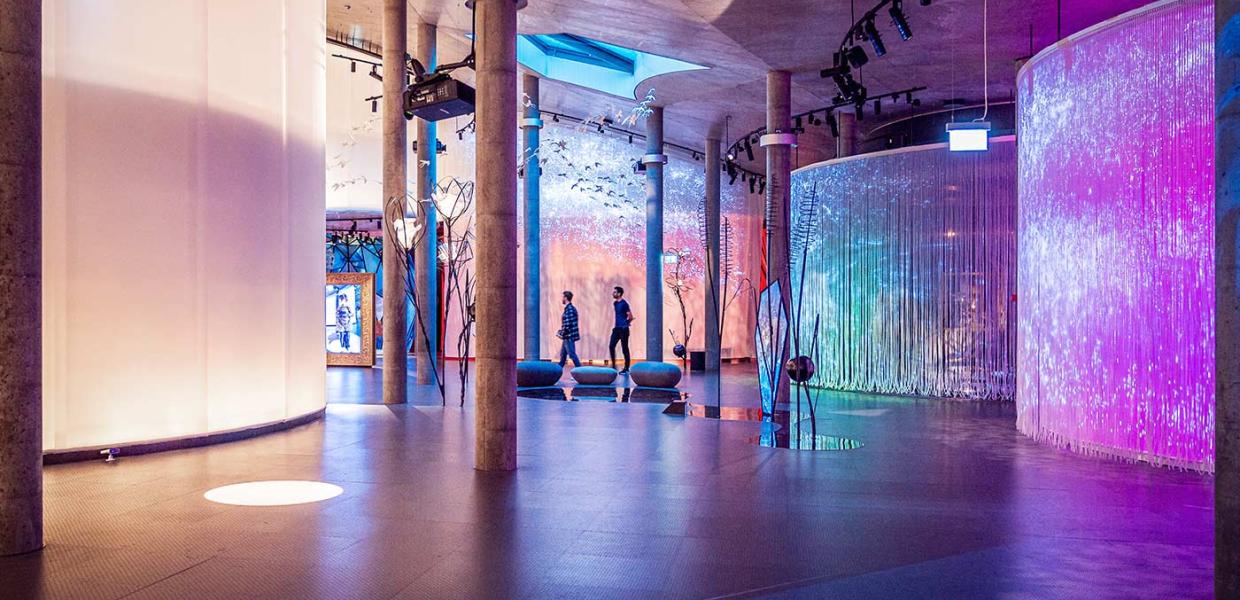 After a long journey through his life, as well as his stories and adventures, the exhibition ends with entering HC Andersen's house. The house is mostly empty, with the exception of some sounds around that create an atmosphere.
However, you get a sense of the size of the house, which does not have the largest rooms compared to today. However, after an experience through several adventures, it kind of brings you back to reality.
The little yellow house on Hans Jensen's Street 45 in Odense has a great history. Here Hans Christian Andersen was born in 1805, and although it may look nice and idyllic today, it was far from the case in Andersen's time. HC Andersen's parents did not have their own home, so they had to seek shelter with family in this house & #8211; which at this time accommodated up to five families!
In 1905, 100 years after HC Andersen was born in the house, it was bought and opened 3 years later as a museum. Since then, the small yellow corner house of 72 square meters has been visited by millions of people who have wanted to see the birthplace of the popular author.
Free with the purchase of an adult ticket
The museum's opening hours
Your ticket to HC Andersen's house also gives access to Ville Vau, which is a universe inspired by the author's life and stories. Here, children can play in staged rooms and dress up as if they were part of the magical stories.
Please note that the opening hours for Ville Vau vary from the opening hours of the museum itself.